To play along, just answer the following three (3) questions…
• What are you currently reading?
• What did you recently finish reading?
• What do you think you'll read next?
Hey everyone! Obviously, I'm so back from my blogging and reading hiatus. I'm so glad to be back with Wednesday post as well!
Currently Reading:
Finished Reading:
Before the hiatus, I have read three books: Trial by Fire by Josephine Angelini,
Unteachable by Leah Raeder, and
Not in the Script
by Amy Finnegan. (Click on their titles for my review.)
I read My Second Life by Faye Bird while I was on the break (rebel bookworm) and just yesterday, I finished the adorable
A Little Something Different by Sandy Hall.
Read Next:
Waiting On Wednesday is a weekly event, originally started by Jill at Breaking the Spine, that highlights upcoming book releases everyone is waiting on.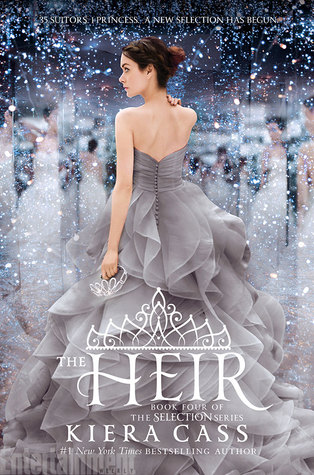 The Heir
(The Selection #4)
by Kiera Cass
Expected publication: May 5th 2015 by Harper Teen
Blurb (Goodreads):
Twenty years ago, America Singer entered the Selection and won Prince Maxon's heart. Now the time has come for Princess Eadlyn to hold a Selection of her own. Eadlyn doesn't expect her Selection to be anything like her parents' fairy-tale love story. But as the competition begins, she may discover that finding her own happily ever after isn't as impossible as she always thought.
GUYS. THIS BOOK. *drools*
I love The Selection series! That's why I went crazy when I found out that there'll be follow up books. I also love collecting these gorgeous covers.
You might want to check out the giveaways on the blog. :) (Just click away!)