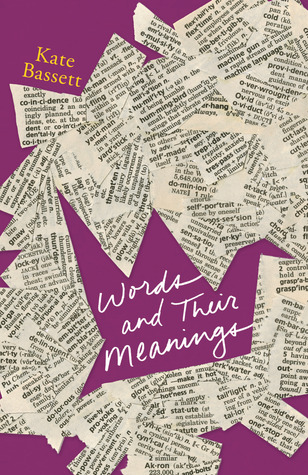 Published September 8th 2014 by Flux
Source: Publisher via Netgalley
Purchase: Amazon
* Barnes and Noble * Book Depository
Blurb (Goodreads):
Anna O'Mally doesn't believe in the five stages of grief. Her way of dealing with death equates to daily bouts of coffin yoga and fake-tattooing Patti Smith quotes onto her arms. Once a talented writer, Anna no longer believes words matter, until shocking discoveries– in the form of origami cranes– force her to redefine family and love.
As Anna goes in search of the truth, she discovers that while every story, every human being, has a last line, it might still be possible to find the words for a new beginning.
My Thoughts:
*This review is based on advance reading copy. There might be some changes in the finished copy.
Anna had a really weird dealing with grief since she doesn't believe the five stages. That was the first thing I noticed on the main character. Words and their Meanings was about dealing or facing the things you feared the most or one that you never thought would happen. Would you break completely or would you see the good side of life and try to move on?
This book was beautifully written. I love the fact that the main character was a writer and her--or the author's--talent was shown. It was the words and the meaning that I noticed the most. (Wow, that sounds like the title. XD) I also liked the mystery on it although I find it predictable. So I wasn't that shocked when one secret was revealed.
Overall, Words and their Meanings is an okay book for me. But I really do like that it was well-written. Many people seemed to love this book so don't be discouraged when I said it was an okay book for me.
Maybe I'm not just 'into' grief topic or maybe I expected more.
*Thanks to Flux and Netgalley for the advance review ecopy!
Rating: