To play along, just answer the following three (3) questions…

• What are you currently reading?
• What did you recently finish reading?
• What do you think you'll read next?
Currently Reading:
Otherbound by Corinne Duyvis
Finished Reading:
To All the Boys I've Loved Before by Jenny Han (review here), The Things You Kiss Goodbye by Leslie Connor (DNF. Review later this year for the 2014 DNF Reviews), Understudy by Cheyanne Young (review + giveaway here), and The Truth About Alice by Jennifer Matthieu (review on Thursday).
Read Next:
Let the Sky Fall by Shannon Messenger
Waiting On Wednesday is a weekly event, originally started by Jill at Breaking the Spine, that highlights upcoming book releases everyone is waiting on.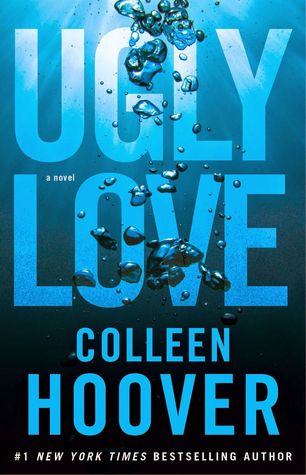 Ugly Love
by Colleen Hoover
Expected publication: August 5th 2014 by Atria Books
Blurb (Goodreads):
#1 New York Times bestselling author Colleen Hoover returns with a new heart-wrenching love story.
When Tate Collins meets airline pilot Miles Archer, she doesn't think it's love at first sight. They wouldn't even go so far as to consider themselves friends. The only thing Tate and Miles have in common is an undeniable mutual attraction. Once their desires are out in the open, they realize they have the perfect set-up. He doesn't want love, she doesn't have time for love, so that just leaves the sex. Their arrangement could be surprisingly seamless, as long as Tate can stick to the only two rules Miles has for her.
Never ask about the past.
Don't expect a future.
They think they can handle it, but realize almost immediately they can't handle it at all.
Hearts get infiltrated.
Promises get broken.
Rules get shattered.
Love gets ugly.
BECAUSE IT'S COLLEEN HOOVER!!!!!
'Nuff said.
***
Heya! How's your week? Share your books with me! :)