To play along, just answer the following three (3) questions…
• What are you currently reading?
• What did you recently finish reading?
• What do you think you'll read next?
Currently Reading:
Vivian Divine is Dead by Lauren Sabel
Finished Reading:
Exile by Kevin Emerson (review here) and Camp Boyfriend by J.K Rock (review here).
Read Next:
The Murder Complex by Lindsay Cummings (You can win an ARC of this book here.)
Waiting On Wednesday is a weekly event, originally started by Jill at Breaking the Spine, that highlights upcoming book releases everyone is waiting on.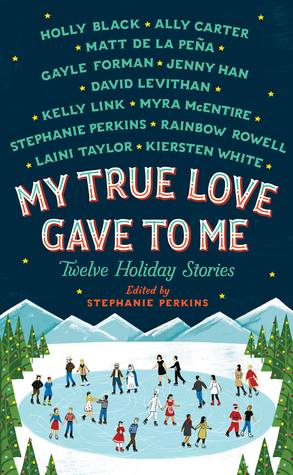 My True Love Gave to Me: Twelve Holiday Stories
by Stephanie Perkins and more
Expected publication: October 14th 2014 by St. Martin's Press
Blurb (Goodreads):
If you love holiday stories, holiday movies, made-for-TV-holiday specials, holiday episodes of your favorite sitcoms and, especially, if you love holiday anthologies, you're going to fall in love with MY TRUE LOVE GAVE TO ME: TWELVE HOLIDAY STORIES by twelve bestselling young adult writers, edited by international bestselling author Stephanie Perkins.
I can imagine myself reading this on December, while loving the holiday. And God, look at the authors who contributed their short stories. Must. Have.
Tell me about your books this week! ;)
P.S My blogoversary giveaway is still ongoing. Get a chance to win one of these books!