To play along, just answer the following three (3) questions…

• What are you currently reading?
• What did you recently finish reading?
• What do you think you'll read next?
Currently Reading:
Red Rising by Pierce Brown
I have finished re-reading Anna and the French Kiss by Stephanie Perkins (re-review here).
I'll continue reading The Bees by Laline Paull from where I last left off (I paused reading because other books tempt me.)
Waiting On Wednesday is a weekly event, originally started by Jill at Breaking the Spine, that highlights upcoming book releases everyone is waiting on.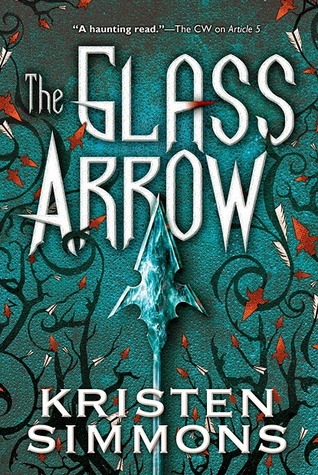 The Glass Arrow
(Untitled trilogy #1)
by Kristen Simmons
Expected publication: February 10th 2015 by Tor Teen
Blurb (Goodreads):
From the author of Article 5 comes the haunting tale of a girl on the run from the men who hunt her, men who want to auction off breeding rights to the highest bidder.
In a world where females are scarce and are hunted, then bought and sold at market for their breeding rights, 15-year old Aya has learned how to hide. With a ragtag bunch of other women and girls, she has successfully avoided capture and eked out a nomadic but free existence in the mountains. But when Aya's luck runs out and she's caught by a group of businessmen on a hunting expedition, fighting to survive takes on a whole new meaning.
I enjoyed Kristen Simmons' Article 5 trilogy and I'm looking forward in reading more from her. Also, doesn't this sound really good?!
My reading schedule has been ruined because life. Yes, life, it's your fault. LOL
But life happens! So does ruined reading schedule!
I do hope the book I'm reading and soon to read are worth each second.
Any reading news for you? Share them below!