(Info)
To play along, just answer the following three (3) questions…
• What are you currently reading?
• What did you recently finish reading?
• What do you think you'll read next?
Currently Reading:
Am re-reading Scarlet by Marissa Meyer for the Lunar Chronicles week on February! Review will be up by then.
Finished Reading:
Read two total opposites. Winterspell by Claire Legrand, a historical fantasy and Free to Fall by Lauren Miller, a futuristic sci-fi. Reviews will be up within this week!
Read Next:
Cress by Marissa Meyer
Waiting On Wednesday is a weekly event, originally started by Jill at Breaking the Spine, that highlights upcoming book releases everyone is waiting on.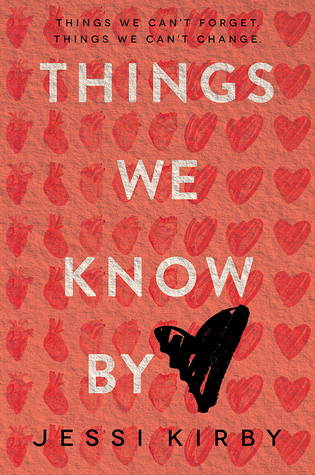 Things We Know By Heart
Expected publication: April 21st 2015 by HarperTeen
Blurb (Goodreads):
When Quinn Sullivan meets the recipient of her boyfriend's donated heart, the two form an unexpected connection.
After Quinn loses her boyfriend, Trent, in an accident their junior year, she reaches out to the recipients of his donated organs in hopes of picking up the pieces of her now-unrecognizable life. She hears back from some of them, but the person who received Trent's heart has remained silent. The essence of a person, she has always believed, is in the heart. If she finds Trent's, then maybe she can have peace once and for all.
Risking everything in order to finally lay her memories to rest, Quinn goes outside the system to track down nineteen-year-old Colton Thomas—a guy whose life has been forever changed by this priceless gift. But what starts as an accidental run-in quickly develops into more, sparking an undeniable attraction. She doesn't want to give in to it—especially since he has no idea how they're connected—but their time together has made Quinn feel alive again. No matter how hard she's falling for Colton, each beat of his heart reminds her of all she's lost…and all that remains at stake.
THIS! Read the blurb. You'll know why I'm dying to read this book. Plus, it somehow reminds me of Thanks For The Memories by Cecelia Ahern (which I loved), although they're not entirely alike.
Tell me about your book pick/s this week!