What's Cool? is an anytime meme where I feature all the
Cool things happened, I got, blog news, and just anything Cool!
Back-to-Back-to-Back bookish events!
Kiss the event organizers of National Bookstore on both cheeks because they're bringing not only one, but TWO amazing YA authors this September!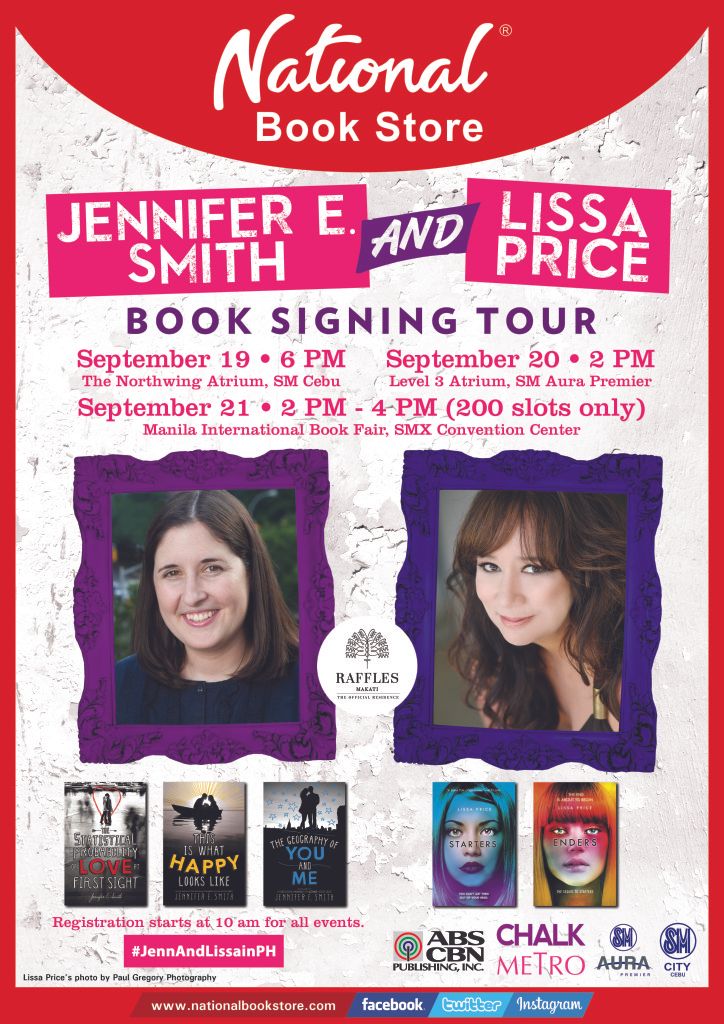 Yep that's right! Meet Lissa Price, author of Starters trilogy and Jennifer E. Smith, author of The Statistical Probability of Love at First Sight, This is What Happy Looks Like, and The Geography of You and Me, either on the NBS signing on September 20th at SM Aura Premier or on the Manila International Book Fair (MIBF) on September 21st at SMX Convention Center. That is, if you're within Manila. Please take note that the signing in MIBF had a maximum number of 200 slots only.
My tip is to go there (whichever you prefer) earlier than you go to the last signing. If this is your first time, you must be there BEFORE 8 am. Because 8 am is not early. Expect to see around 200 people that time. Swear.
If you're from Cebu, meet these authors on September 19th on SM Cebu. For more questions, ask NBS on Facebook or Twitter or check out this FAQs.
And of course, don't forget Alex London's book signing event on August 30th!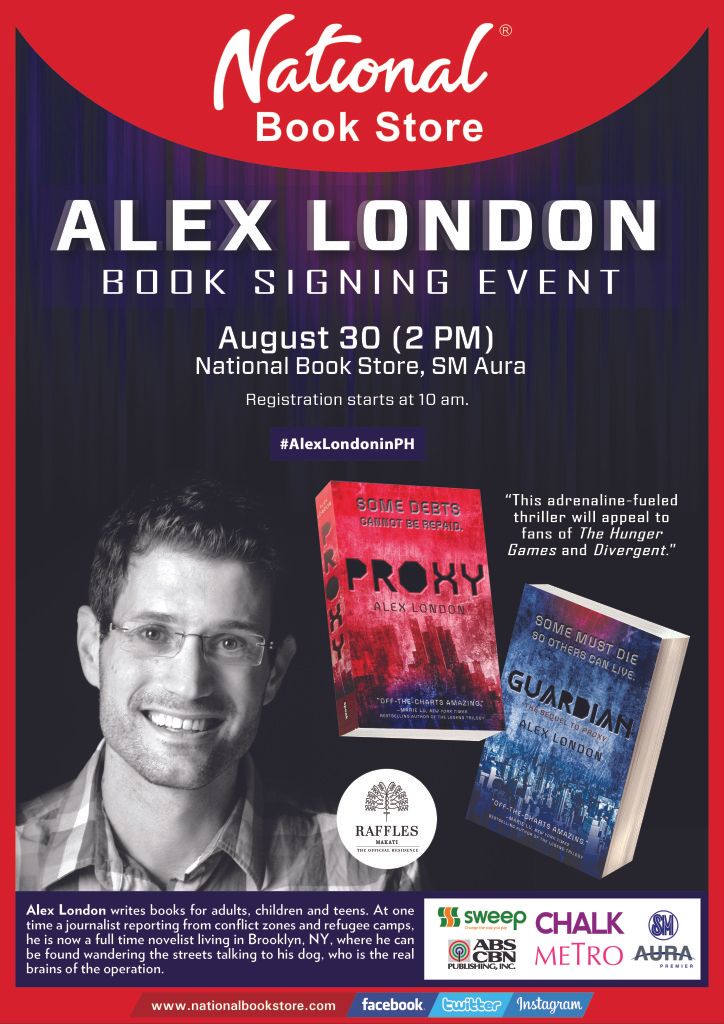 Aaand as I mentioned above..MIBF!!!
This would be my first MIBF so I'm VERY excited! I think I have scheduled 'stuff' on the following dates but I'll use my magic wand so I wouldn't miss this fab event. Eeeep!! I'LL SEE YOU THERE!!!
I've got new books..and they're 13 in all. So that's why I call it Lucky 13. Oh, whatevs. Let's just take a peak on them. :3
For review:
The Manifesto on How to Be Interesting by Holly Bourne (review here)
My Second Life by Faye Bird - I didn't request for this one. It's a surprise book! Thanks Charlotte! :D
I just have to take a single photo of Manifesto (below), sideways. To show you the orange corner pages. :)
Random by Tom Leveen - ARC (review here)
At Your Service by Jen Malone - ARC
Cartwheeling in Thunderstorms by Katherine Rundell - ARC
Of Metal and Wishes by Sarah Fine (Of Metal and Wishes #1) - ARC (A must-read book! One of my 2014 best reads. Review here)
Horrorstor by Grady Hendrix - ARC
A Few Seconds of Radiant Filmstrip by Kevin Brockmeler - ARC
These are surprise books too, but from Jennifer. Thank you!
Not Exactly A Love Story by Audrey Couloumbis (review here)
Messenger of Fear by Michael Grant (Messenger of Fear #1)
Talon by Julie Kagawa (Talon #1) - ARC
Let's Get Lost by Adi Alsaid
The Good Girl by Mary Kubica
Thank you so much Charlotte and Usborne, Rino and Simon & Schuster Philippines, Jennifer and Random House International, Mimi and Hardie Grant Egmont, and
Cara and Mira Ink UK
!
Thank you so much Skyscape, St. Martin's Press, Oops! I Read A Book Again Tours, Colleen Hoover, and Netgalley!
Splintered and Unhinged Read-A-Long