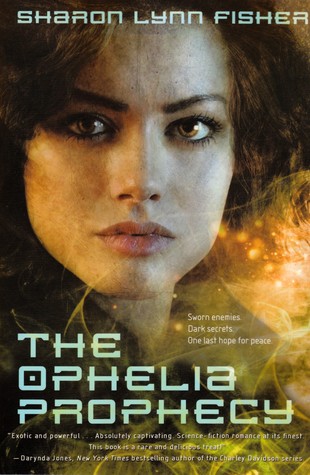 Genre: new adult/adult, sci-fi, paranormal, romance
Published April 1st 2014 by Tor Books
Purchase: Amazon
* Barnes and Noble
Blurb (Goodreads):
Our world is no longer our own. We engineered a race of superior fighters -- the Manti, mutant humans with insect-like abilities. Twenty-five years ago they all but destroyed us. In Sanctuary, some of us survive. Eking out our existence. Clinging to the past.
Some of us intend to do more than survive.
Asha and Pax -- strangers and enemies -- find themselves stranded together on the border of the last human city, neither with a memory of how they got there.
Asha is an archivist working to preserve humanity's most valuable resource -- information -- viewed as the only means of resurrecting their society.
Pax is Manti, his Scarab ship a menacing presence in the skies over Sanctuary, keeping the last dregs of humanity in check.
Neither of them is really what they seem, and what humanity believes about the Manti is a lie.
With their hearts and fates on a collision course, they must unlock each other's secrets and forge a bond of trust before a rekindled conflict pushes their two races into repeating the mistakes of the past.
My Thoughts:
I didn't know what to expect from The Ophelia Prophecy since it arrived in my doorstep as a surprise. I didn't remember requesting for it or even seen in Goodreads, but who cares? It's a book. And it's free. A surprise free book. So I'm stillthankful to Tor Books! (However, this would not affect my opinions of the book.) All at the same time, I'm scared I wouldn't like this book. Apart from I've never heard it before, it's also an adult sci-fi. It's not the kind of book I read.
When I started reading The Ophelia Prophecy, my worries didn't washed away instantly, like I hoped. But when I continue flipping the pages, absorbing the words, and being sent into their world, I was transfixed. When I assumed that this is their world and that would happen, I was wrong.
Sharon Lynn Fisher had an impressive wide imagination not only on the world-building, but also on the characters and the sequence of events. I like the complexity of this book and the clever twists. I would say that this book is more than average sci-fi but not something that would make your head hurt (because I do feel that way sometimes, on some sci-fi or fantasy books).
Adventurous
, thrilling, sexy, and hard to put down, The Ophelia Prophecy is not only for adults, but also for new adults--as the content is similar--sci-fi and romance readers will devour this book.
*Thanks to Tor Books for the review copy in exchange of an honest review!
Rating: