Hey everyone! Today's my stop of The Nightmare Affair tour and debut author Mindee Arnett is droppin by to talk about the types of characters you'll found in her book that is set to release on March 5th. Get ready for some awesome pics and a giveaway!
Populating The World of The Nightmare Affair
Guest post by Mindee Arnett
The Nightmare Affair
(The Arkwell Academy #1)
by Mindee Arnett
Expected publication: March 5th 2013 by Tor Teen
Blurb (Goodreads):
Sixteen-year-old Dusty Everhart breaks into houses late at night, but not because she's a criminal. No, she's a Nightmare.
Literally.
Being the only Nightmare at Arkwell Academy, a boarding school for magickind, and living in the shadow of her mother's infamy, is hard enough. But when Dusty sneaks into Eli Booker's house, things get a whole lot more complicated. He's hot, which means sitting on his chest and invading his dreams couldn't get much more embarrassing. But it does. Eli is dreaming of a murder.
Then Eli's dream comes true.
Now Dusty has to follow the clues—both within Eli's dreams and out of them—to stop the killer before more people turn up dead. And before the killer learns what she's up to and marks her as the next target.
Trailer: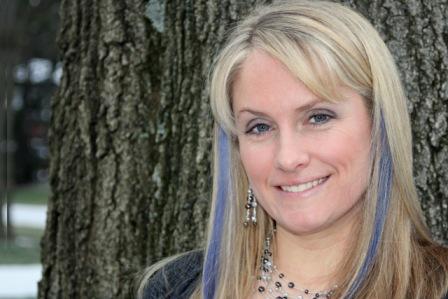 About the Author:
Mindee Arnett lives on a horse farm in Ohio with her husband, two kids, a couple of dogs, and an inappropriate number of cats. She's addicted to jumping horses and telling tales of magic, the macabre, and outer space. She has far more dreams than nightmares.
www.mindeearnett.com
twitter.com/mindeearnett
GIVEAWAY!
Two copies of The Nightmare Affair is up for grabs and it is open internationally!
a Rafflecopter giveaway