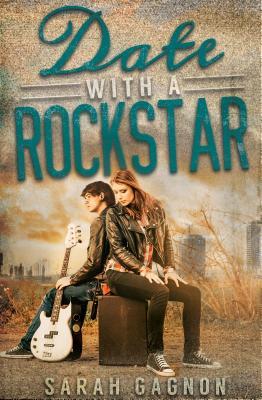 Genre: YA, romance, dystopian/sci-fi
Published June 23rd 2015 by Spencer Hill Press
Source: Publisher via Netgalley
Purchase: Amazon
* Barnes and Noble *
Book Depository
Blurb (Goodreads):
A Dystopian future + a Bachelor-esque reality show = a sly yet heartfelt love story that will have you tearing through the pages to see how it all ends. –Heather Lyons, author of the Fate series
Monet isn t just another lust-struck teenager trying to win the heart of Rock God Jeremy Bane--she needs the prize money from his new reality show to cure her illness. Monet has Fluxem, a contagious disease that's spread through saliva. It's completely curable if you have enough money, which she and her single mother don't. Now that she's on the show, Monet has to work harder to keep her Fluxem hidden. She only has to keep the secret long enough to woo Jeremy Bane so he picks her as the winner. She doesn't even care about the love part; the prize alone will change her life. But the real Jeremy Bane is nothing like she imagined. Monet finds herself fighting against feelings that make her want to give in to her attraction and Jeremy's attempts for a kiss. The further she goes in the competition, the more impossible it becomes to resist him--and when the producers turn the tables and start digging up dirt on the contestants, Monet fears her secret will be revealed before she's ready and ruin everything. The only way to win Jeremy's heart is to tell him the truth, but confessing her disease could cost her the competition, the prize money, and him."
My Thoughts:
*This review is based on advance reading copy. There might be some changes with the finished copy.
I was excited to read Date With A Rockstar because even though I've read books/watched movies with the same theme, I always knew I'd fell for it simply because I'm hopeless romantic. And been there. You know, wishing to date a rockstar. Fangirl mode. But in this novel, our female main character, Monet, wanted to win the date competition not [just] because she's a fangirl, but mostly because she needs the prize money to be cured of her contagious disease, Fluxem.
Now I know that I'm familiar with this kind of story, but I'm still surprisingly pleased with what I've read. Date With A Rockstar was fun and it also had little elements that stood out. Like its futuristic world and sci-fi-ish. I liked it, but sometimes--especially the first time--it seems confusing. I was more like a contemporary genre and the little sci-fi wasn't really necessary. I also liked the relationship between Monet and her mother had. Jeremy was okay for me, he could be sweet around Monet but I don't know, I don't think I fully trust him. There were also "cat fights" and producer strategies that are too annoying to be realistic. But then again, it's a [reality] TV show, so what can I expect?
Date With A Rocktar has fairytale-like story. Prince charming, happy endings, with Cinderella spin. Although I feel like the ending was a little too fantastical, but not bad. Cute even.
The Selection
fans (though I can't say they're the same, but the competition is there, so), h
opeless romantics, fangirls, romance suckers
(all like me) would enjoy and like this book
!
*Thank you so much Spencer Hill Contemporary for the review copy in exchange of an honest review!
Rating: