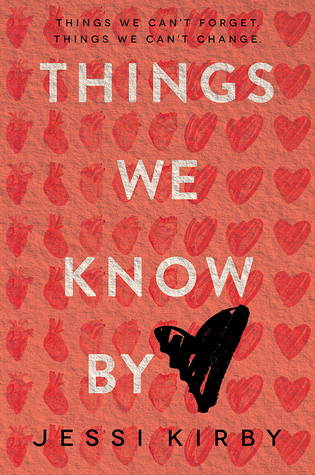 Genre: YA, contemporary, romance
Expected publication: April 21st 2015 by HarperTeen
Purchase: Amazon
* Barnes and Noble * Book Depository
Blurb (Goodreads):
When Quinn Sullivan meets the recipient of her boyfriend's donated heart, the two form an unexpected connection.
After Quinn loses her boyfriend, Trent, in an accident their junior year, she reaches out to the recipients of his donated organs in hopes of picking up the pieces of her now-unrecognizable life. She hears back from some of them, but the person who received Trent's heart has remained silent. The essence of a person, she has always believed, is in the heart. If she finds Trent's, then maybe she can have peace once and for all.
Risking everything in order to finally lay her memories to rest, Quinn goes outside the system to track down nineteen-year-old Colton Thomas—a guy whose life has been forever changed by this priceless gift. But what starts as an accidental run-in quickly develops into more, sparking an undeniable attraction. She doesn't want to give in to it—especially since he has no idea how they're connected—but their time together has made Quinn feel alive again. No matter how hard she's falling for Colton, each beat of his heart reminds her of all she's lost…and all that remains at stake.
My Thoughts:
*This review is based on advanced reading ecopy. There might be some changes with the finished copy.
I was smitten the first time I read Things We Know By Heart's blurb. It wasn't something you'll regularly see on YA titles and also it somehow reminds me of Thanks For The Memories by Cecelia Ahern--which I loved. While it wasn't entirely alike, both had the same uniqueness and quality and excitement just by reading the blurb alone. The kind that you don't ever wanna miss.
Quinn Sullivan has lost her boyfriend in an accident for over a year and still hadn't moved on. She has met the recipients of her boyfriend's organs..except the one who received his heart. She never heard from him but she wanted to meet him or just see him, because so. Colton Thomas has been waiting for a heart for long and when one finally came, his life changed. He sees the world and life as beautiful and bright thing every day. And every day he tries to live his best because of the second chance he got.
Things We Know By Heart has an obvious grief/sad/emotional vibe and it instantly added more depth on the story, apart from the--which I consider--heavy issue. I wouldn't also know what to feel or to think if I was in Quinn's feet or to know someone with the same situation. It was awkward and confusing because, how would you really know whether you fell on the person or on the original owner of the person's heart? I don't. That's why it's one of the things I wanted to find out in this novel.
And I like how the story turned out. The romance grew every day and each day Quinn connects to Colton, and not on his [literal] heart. There was no annoying characters or cliche love triangle/insta-love. It's not Trent's heart in Colton that's intervening Quinn's feelings or ability to move on--it's the memories of Trent she can't let go. I love it that way because it's a proof of a real love story between Colton and Quinn, where the transplanted heart isn't concerned.
Fans of Nicholas Sparks, Gayle Forman, and John Green would enjoy this novel with its heart-breaker, puts-heart-pieces-back-together theme. Emotional yet beautiful, Things We Know By Heart is the kind of novel you want to try.
*Thanks to HarperTeen for the review ecopy in exchange of an honest review!
Rating: