Welcome to the second day of Celebrating Debutantes 2013! Today you will learn a lot of things from the author of The Bone Dragon! Sit back, fastened your seat-belts and prepare for Alexia Casale's whirlwind of adventure!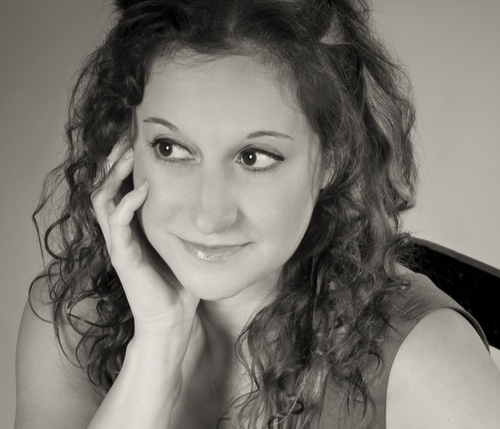 Alexia Casale
13 Random Facts
1. I have my very own piece-of-rib-in-a-pot. Actually, I should have 4 of these but medical science stole the rest and wouldn't give them back. (People who've read to the end, please know that The Bone Dragon is not an autobiography in case you're now very worried.)
2. I was once invited to write a report for the Ministry of Defence: at least one of the recommendations was adopted.
3. Mountain streams and wildflowers make me happy. I flee from crowds.
4. I was elected a Trustee on the Executive Board of a national charity when I was 17. I had to turn the post down for a year until it became legal for me to accept.
5. I nearly became a professional wedding-cake maker specialising in bespoke sugar-craft. I still make cakes for very close friends.
6. Every nativity play teachers were stupid enough to put me in as a child suffered a disaster of fairly epic proportions that made the teachers tear their hair out while the parents nearly died of laughter. None of it was strictly my fault. Well, some of it you could put down to well-intentioned creative input.
7. I used to be Box Office Manager at a music festival. Minions, many minions…
8. I'm both dyslexic and dyspraxic. As a child I also had a massive hyperactivity problem: it literally hurt to sit still.
9. When I was 16, I switched schools without telling my parents. Well, I told my mum on the day of the entrance interview for the new school 'cos I needed a lift, but it was fairly much a done deal by then. One of the best decisions I ever made.
10. I have a trophy for being the youngest person (age 4) down a particularly treacherous stretch of Grade 4 rapids in the US. It was *brilliant*.
11. I love to dress up. If I could get away with it, I'd spend my whole life in costume. As it is, I often forget to dress as me and not my characters. Wardrobe disasters are a frequent part of my life. I'm working on it. To be fair, I sometimes forget things like shoes (and once, briefly but memorably, my trousers) so I have bigger things to worry about than being fashion-forward.
12. If a man really wanted to charm me, he'd buy me a sword, not a diamond bracelet. If I ever find a man who understand this, I might keep him.
13. My year as a debut novelist:
October 2012: Editing and copy-editing on manuscript all done. Start working on proofs.
November 2012: Cover redesign. Start discussing taglines. Book 2 plan coming along nicely.
December 2012: Cover re-re-design. We have a tagline! Proofs finalised. Book 2 plan finished.
January 2013: Start writing first draft of Book 2.
February 2013: Bound review copies arrive. My book! In print! Panic about reviews: will they be good, will there be any? Dream-come-true: invitation to speak at Edinburgh Book Festival. YES-PLEASE-ABSOLUTELY-DEFINITELY-YES!
March 2013: First copies of The Bone Dragon arrive. My book! Properly my book with its cover and everything! Much cuddling and stroking of book. Book takes up residence in most prominent place in study: look, it's my book! It's really there! It doesn't vanish when I turn away! Dream-come-true-again: invitation to speak at Hay Book Festival. 10 full minutes of near speechlessness ensues.
April 2013: Write blog tour posts, design a signature, learn how to use a fountain pen, wait. Wait. Wait. WAIT!!!!! (While doing lots and lots and lots and lots and lots of editing work for clients.)
May 2013: Publication day! Publicity explosion manic-ness! Guest-posts, arranging events, preparing for events, going to events. First reader feedback is in: the lovely Luna from Luna's Little Library likes the book! Knowing there are people who have read and enjoyed my book: indescribably wonderful. Hay Book Festival: event with Sally Gardner and Nick Lake. Pressure! Am horribly sick but manage not to puke on anyone at all. Day is *amazing*. Passes in a blur and a daze, but a very happy one. Learn that The Bone Dragon is up for the First Book Award!
June 2013: Events, events, events, planning events, preparing for events, going to events, writing guest-posts… Book 2! Must finish Book 2! The Bone Dragon is reviewed in the Financial Times.
July 2013: Book 2 draft finished. Book 2 edited. Book 2 goes to agent. Start work on Book 3. The Bone Dragon is one of only three YA titles on the Financial Times Summer Reading List.
August 2013: The Bone Dragon is reviewed in the Guardian Observer. Brilliant agent gives brilliant feedback on Book 2. Book 2 edits. Edinburgh Book Festival. I am not sick: there is no question of my puking on anyone. One of the happiest times of my life. All The Events! All The Lovely Authors! All The Lovely Book People! Meeting and speaking with Tim Bowler: beyond wonderful. Interview with Enquire and Dyslexic Scotland. Second event: reading and dyslexia – so rewarding. Show Book 2 to my amazing 'Aunty Pat', my 'first reader', ahead of book going into submission: more brilliant feedback. More editing.
September 2013: Work on Book 2. Discuss cover, proofs, and end material for The Bone Dragon paperback. Brilliant event with CJ Daugherty and Holly Bourne. Work on Book 3. Events, many events. Prepare for Bath Children's Literature Festival.
And that's only some of the wonderful things that have happened. It's been an amazing year, especially because of all the lovely, lovely people I've met – authors, people in the publishing industry, bloggers, readers… Please, please can life continue just like this!
***
More about Alexia!
A British-American citizen of Italian heritage, Alexia is an author, editor and writing consultant. She also teaches English Literature and Writing.
After an MA in Social & Political Sciences (Psychology major) then MPhil in Educational Psychology & Technology, both at Cambridge University, she took a break from academia and moved to New York. There she worked on a Tony-award-winning Broadway show before returning to England to complete a PhD and teaching qualification. In between, she worked as a West End script-critic, box-office manager for a music festival and executive editor of a human rights journal.
She's not sure which side of the family her dyslexia comes from, but is resigned to the fact that madness runs in both. She loves cats, collects glass animals and interesting knives, and has always wanted a dragon.
Alexia is represented by Claire Wilson of Rogers, Coleridge & White.
Her debut novel, The Bone Dragon, was published by Faber & Faber on 2 May 2013. Read the first 15 pages at Sugarscape or Wondrous Reads.
Find her: Website * Twitter * Facebook
Check out her debut novel!
The Bone Dragon
by Alexia Casale
Published April 30th 2013 by Faber & Faber
Blurb (Goodreads):
Evie's shattered ribs have been a secret for the last four years. Now she has found the strength to tell her adoptive parents, and the physical traces of her past are fixed - the only remaining signs a scar on her side and a fragment of bone taken home from the hospital, which her uncle Ben helps her to carve into a dragon as a sign of her strength.
Soon this ivory talisman begins to come to life at night, offering wisdom and encouragement in roaming dreams of smoke and moonlight that come to feel ever more real.
As Evie grows stronger there remains one problem her new parents can't fix for her: a revenge that must be taken. And it seems that the Dragon is the one to take it.
This subtly unsettling novel is told from the viewpoint of a fourteen-year-old girl damaged by a past she can't talk about, in a hypnotic narrative that, while giving increasing insight, also becomes increasingly unreliable.
A blend of psychological thriller and fairytale, The Bone Dragon explores the fragile boundaries between real life and fantasy, and the darkest corners of the human mind.
Calling YA/NA/MG debut authors of 2014! Want to join us on this fun event? Fill out
this form
! Don't forget to spread the word with your debuting friends!